Media is changing every second. The Evansville Media Group has put together an incredible team of creatives, writers, designers, social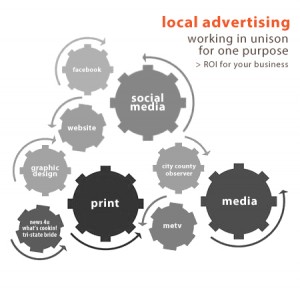 media strategists, as well as a wide variety of media partners, who collaborate to figure out the most effective way to reach that highly coveted audience you've always wanted at a price your business won't mind paying.
We've expanded our proven marketing solutions to help your brand reach its target audience with greater efficiency. Need to generate impressions? Build awareness? Drive customer acquisition and sales? Evansville Media Group can aim as broadly or as narrowly as your business needs demand. Embrace your creativity and share your vision. EMG is the solution to local advertising.